Premium quality concrete flooring and finishes craftsman with 30 years in the field. Basic, standard & high end polished concrete methods – floor coatings and treatments to new or existing Residential, Commercial & Retail sectors.  Honing of external pavements and general concrete grinding services including complete floor preparation needs.
From entry level basic grind and seal with a selected top coat, or something more permanent like our designed polished concrete flooring or Husqvarna polished concrete incorporating HiPERFLOOR™ process range. Project and application spec's, can either be based on your requirements or a suitable specification. Protect your investment and ensure you have a detailed specification clearly noting the method, equipment, number of steps and utilised sealants for a given process.
Building or refurbishing in the Brisbane North or Sunshine Coast regions and looking for a personalised look and feel for your internal polished concrete floors or that new external honed patio, path, driveway or pool surround. Get access to our on-line examples here, or view in person by appointment. Contact us to find out more for your areas of application for quality Husqvarna HiPERFLOOR™ polished concrete floors, traditional polished and external honed concrete.
First step  is a phone chat to learn about your needs. Next step is to arranged a suitable get together time… at your home,  the office, or at the job site…go over  your ideas or that loose project specification for us to then bounce around and problem solve for a suitable process or method. Architects, there are a lot of misconception when specifying Polished Concrete. We guide you through the steps to take for better project results by arming you with the right details for your project.
Concrete polishing methods for new and existing residential homes. From something basic or more permanent, Ultimate Floors has the experience and know-how on what works, and can design a process for your refurbishment, new home or Architecturally designed home…contact us today!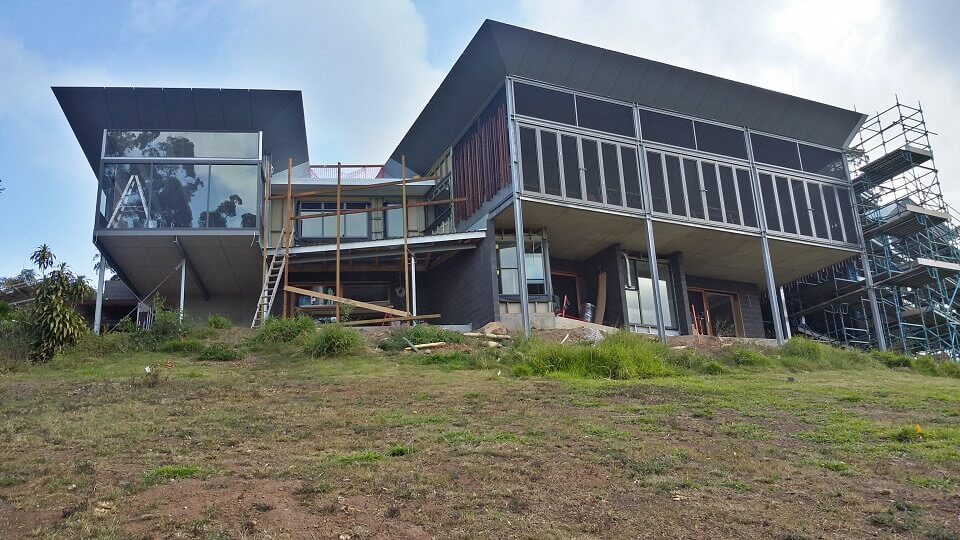 Crafting and transforming concrete floors into a flooring option that is versatile for multiple applications, goes beyond what is seen and walked on. Retail stores, shop malls, schools, homes or anywhere function and performance is the goal with high, medium or low aggregate revealed.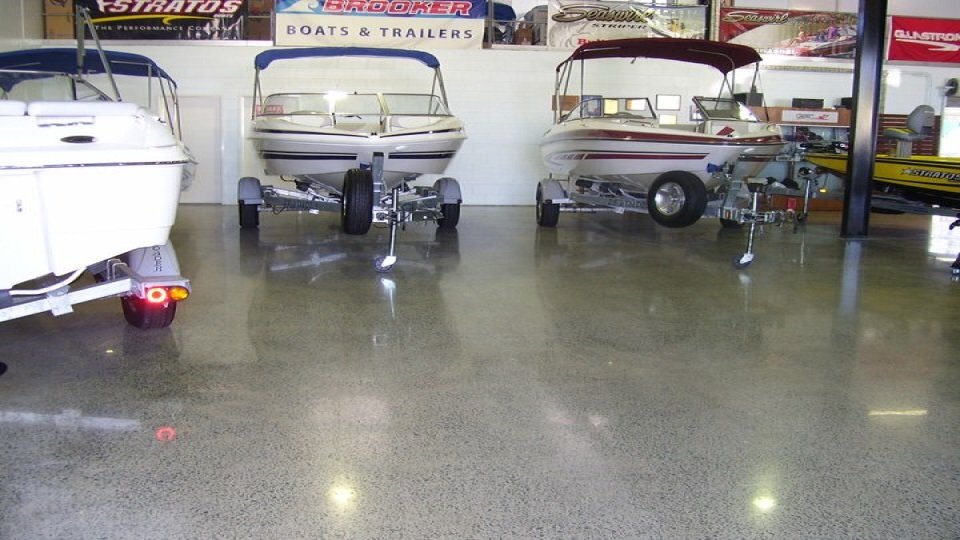 The prime objective with quality industrial concrete flooring is controlling the degrading surface from rolling traffic such as forklifts for a lower cost over the concrete floors life, is good for business. Easy to clean, air borne dust controlled providing a healthier work place.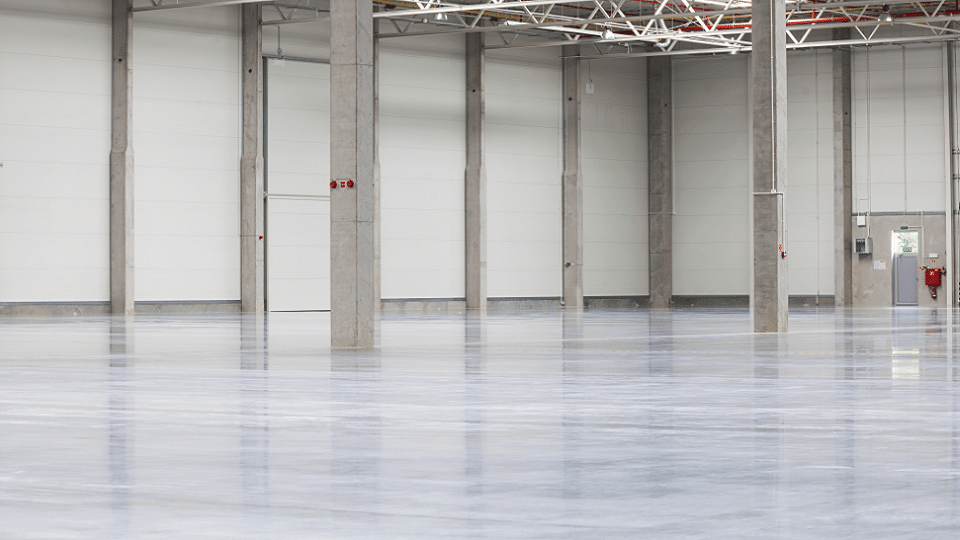 Honed Concrete is an external flooring process that is modern, versatile and a simplistic way to have an indoor feel outside. Economical way of adding a slip compliant surface finish that will never date or be costly to renew in the future. Perfect for commercial and residential use.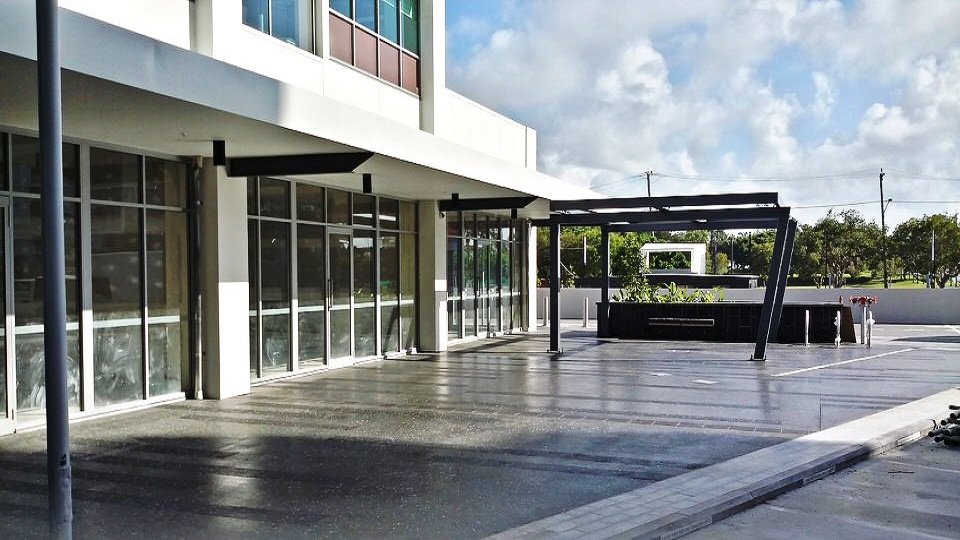 Standard polished concrete with clear coating finishes are available in a variety of water based, solvent based and low odour formulas. Protection and durability quality vary, it is recommended to select the most appropriate clear coating with all your objectives in mind.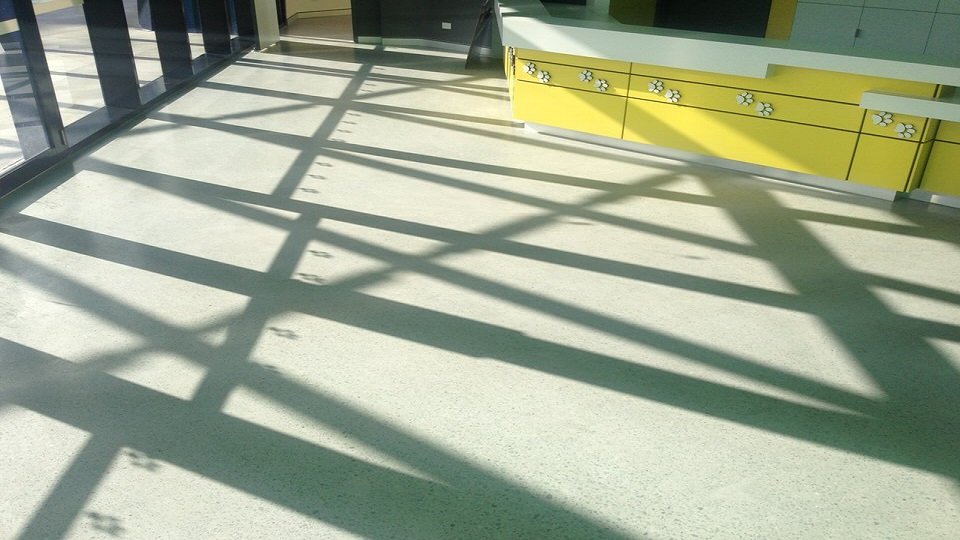 Your Vision + Our Experience = ROI
Polished concrete flooring and honing of external concrete surfaces has grown in popularity. Unfortunately to many service providers focus on getting your business without expressing the ins and outs of what is a realistic possibility. Ultimate Floors technical guy has an abundance of  knowledge and experience stretching thirty years… further more, if the workable surface does not fit within your budget, we will offer alternatives. In addition to the level of experience at your disposal, working with trade qualified, QBCC licensed professionals ensures each individual application is the best it can be. No two jobs are alike, Adam and his team work really hard to consistently produce results that is hard to find in the modern concrete polishing industry. For those who want nothing less then premium quality, fantastic – that is what we are exceptionally good at. As the premier Brisbane's north based Husqvarna certified contractor for all things HiPERFLOOR polished concrete , our specialty is available for those who like the finer things and appreciate first class workmanship.
Our contracting service is more on the personalised side to advise on various solutions in getting that perfect outcome regardless of age and condition. With extensive experience in all things flooring, Ultimate Floors approach and systems affords the ability for standard polished concrete or coating methods, over concrete to be turned into something durable, beautiful and practical. Our open book approach is to guide and educate those venturing into the world of polished concrete. There are many quick fix solutions and promises out there, so tread carefully. The quality that comes from with-in the industry is broad, our approach is about working to Australian Standards and manufactures guidelines as a minimum requirement delivering that best possible outcome. Have questions… great, our preference is you are informed on the extent of work involved, no two jobs are the same and quoted accordingly. Thank you for dropping by, Adam and the team really enjoy meeting and working with new clients…together, your dream polished concrete floor becomes reality.
Common Terms for Polished Concrete Styles – Selecting a Process and Things to Consider
Concrete polishing options are based on budget, function and quality. These vary pricing and categorised as…
Select and click for page redirection
Things to consider of what may be of importance to you when selecting a contractor or specifying your polished concrete system!
Day to day use 

Performance expectations

Installation method and costs

What is my desired result and look?

Does Polished concrete require maintaining?

Installation time frame and coating cure periods

Trade qualified and proven experience for the tasks

Floor Finishing & Covering QBCC Licensed contractor

Is a specification clearly detailing the process important?

Understanding maintenance requirements and warranties